Product Description
16mm FRP Duct Rodder with Low Price
1. Light weight,durable, resistance to acid and alkali,aging resistant, corrosion resistant;
2. High tensile strength and bending properties,which make it go through narrow pipe easily.
3. Good temperature adaptability.
4. Outer protect layer is made of high tensity polyethylene engineering plastic, has anti-UV capability.
5. Surface is smooth, wear-resistant and long service life
6. There are meter marks on the cover, which can measuring the distance,and are printe by professional print machine, strong adhesion,clear writing,waterproof, and anti-UV, and can keep clear after many times' using.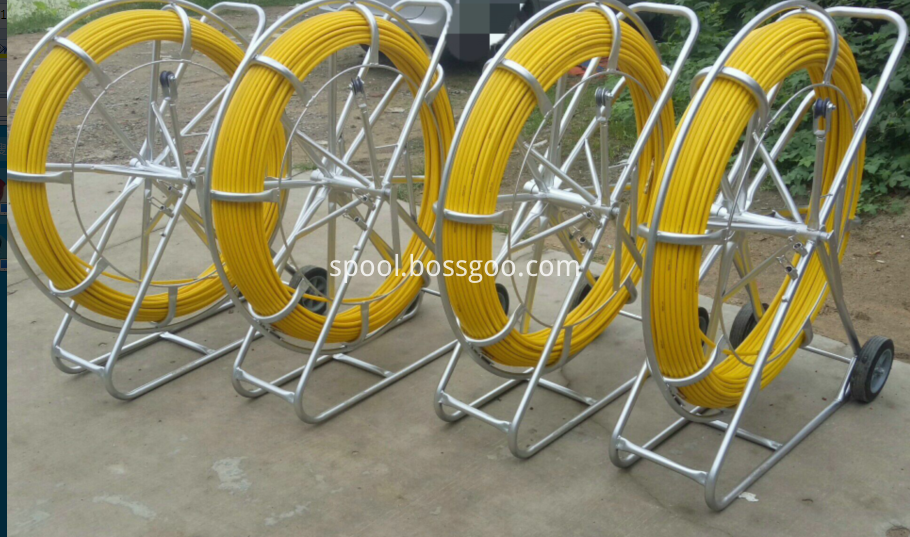 ONEREEL is specialized in the design and manufacture Wire Spools, Plastic Spools, Steel Cable Spools, Steel Bobbin, Warp Knitting Beam, Empty spools, Cable Spools, Cable Reel, Cable Spool, Fiberglass Rodder, Fiberglass Duct Rodder, Fiberglass Conduit Rodder in the industry since 1991. All of our customer spool and wire carrier are engineered and manufactured in our 120,000 square foot state-of-the-art manufacturing plant located in Ningbo, Zhejiang.
To support the Transmission work, ONEREEL has Tubular Gin Pole, Come Along Clamp , Wire Rope Pulley Block, Nylon Sheave Hoisting Tackle, Cable Mesh Sock Grip, Line Stringing Swivel- all are OEM and professionally produced per ISO 9001:2008, which are being sold to over more than 50 countries in the world. Some items like Emergency Restoration Tower And Crossing Structure, we can customized, and the Safety Tools And Accessories, are not demanded the MOQ. You can freely help you out either Tech issue or Products requirements. Pls approach us. Thanks.