Product Description
Braiding Machine Spindle Bobbin
Usage for high speed braiding machines and are of high finish quality so as to provide for optimum functional support in given end applications. Coming in option of spring spindle, these are used on braiding machines engaged in production of products like laces, round of flat ropes, belts and others. Further, our expertise also lies in making these available in customized specifications as per the design standards defined by the customers. Some of the strengths of these spindles/carriers for braiding machines include:
Complete range of braiding machine carriers suited for machines like Ratera, J. B. Hyde, Herzog, Neb and others
Carriers designed to deliver high performance, corrosion resistant finish and high process reliability support
Available in different size range
Spindles ensure braiding on pipes do not bend easily as well as are also highly durable
Manufactured using latest technology support
Made using premium quality materials
Designed to deliver high performance and long functional service life
Features :
Made available in general type as well as heavy type finish
Suitable for braiding high tensile steel wires on hose pipes
Suitable for over braiding thermoplastic as well as rubber hoses for textile
Advantages :
Delivers strong functional stability
Avoiding damages due to unstable voltage
Suitable for use in high speed operations
Can control winding layer and allows easy changing of yarns
Allows arranging of the yarns equably
Holes in spindles are porcelain that do not damage products during braiding
Support braiding of ropes with wrap heart line
Can work using variety of yarns like polypropylene, nylon, polyester, polyester blends
Application Areas :
Electronics industry
Textile industry
Garments industries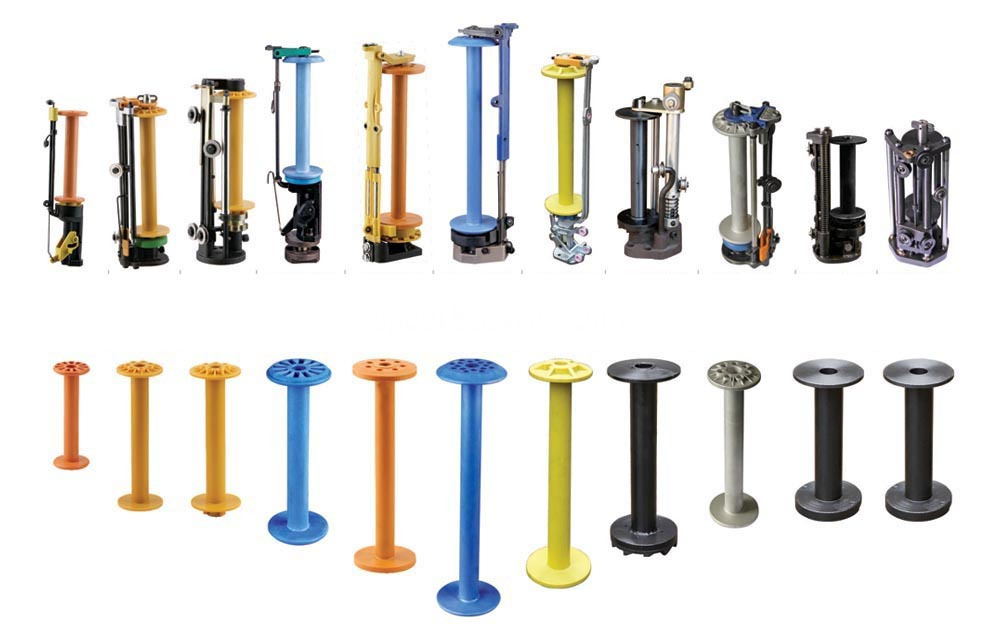 ONEREEL is specialized in the design and manufacture Aluminum Spool, Warp Knitting Beam, Loom Beam, Textile Machine Beam, Aluminium Reel,Aluminium Bobbin, Pulley Block, Stringing Block, Nylon Pulley, Double Layer Wire Spools, Cable Spool, Steel Cable Reel,Steel Wire Drum, Flat Wire Spool, Panel High-speed Spools, Empty Spool, Cable Spools in the industry since 1991. All of our custom spools and bobbin are engineered and manufactured in our 120,000 square foot state-of-the-art manufacturing plant located in Ningbo, Zhejiang.