Product Description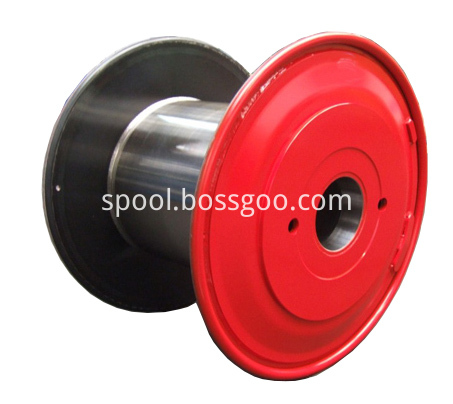 Applications drawing, buncher and stranding, steel, copper or aluminium wire;
Standard
machined barrel, protected by oil, dynamically balanced for 30m/s and over
Surface finish
painted as per customer's specification.
Customized
weight, logo and numbering (stamped or painted)
Optionals
fully machined (barrel, inside and outside flanges), reinforced barrel
Standard flange(mm) 400, 560, 630, 760, 800, 1000 other dimensions available
* central tube with machined hubs
double layer copper wire processing steel spool
ONEREEL is specialized in the design and manufacture Wire Spools, Plastic Spools, Steel Cable Spools, Steel Bobbin, Warp Knitting Beam, Empty spools, Cable Spools, Steel Cable Reel, Steel Cable Spool, Pressed Steel Spool, Steel Wire Drum in the industry since 1991. All of our customer spool and wire carrier are engineered and manufactured in our 120,000 square foot state-of-the-art manufacturing plant located in Ningbo, Zhejiang.
Technical Specification
Serial Number
Specification Model
Lateral Plate Diameter D1
Major Diameter D2
Axle Hole Diameter D4
Carrying Hole Diameter D5
Center Distance E of Axle Hole and Carrying Hole
External Width L1
Internal Width L2
1
400
400
224/250
280
125/127
28
100
265
300
224
250
2
500
500
280/315
355
125/127
28
100
300
375
250
315
3
560
560
315/355
400
125/127
28
100
355
425
280
355
4
630
630
355/400
450
125/127
28
100
375
475
315
400
5
710
710
400/450
500
250
40
170
425
530
355
450
6
800
800
450/500
560
250
40
170
475
600
400
500
7
1000
1000
560/630
710
250
50
250
750
630
8
1250
1250
710/800
900
250
50
250
950
800