Product Description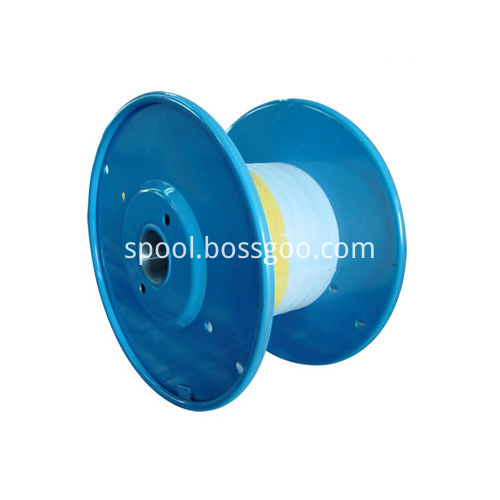 Double Skin Reels for internal process and/or shipping, available with dimensions according to
DIN standards(46395/46397) or as per customer requirements. Manufactured from high quality
materials, this type of reel is provided with machined barrel and rim of the flanges siutable for
lifting by means of hooks. It is dynamically balanced according to G16 ISO 1940 for process
speeds up to 50m/s and is also suitable for heavy-duty applications. It is suitable for wire and
copper/aluminum cables, for rod-breakdown machines, for drawing, stranding (single/double
twist), braiding, armoring, static and dynamic coiler. It is also suitable for extrusion and annealing
(after drilling for the circulation of heat).
-replaceable hardened bushings of the central bore
-turning of the inner flanges
-wire accumulator (ring, cone or pins)
ONEREEL is specialized in the design and manufacture Wire Spools, Plastic Spools, Steel Cable Spools, Steel Bobbin, Warp Knitting Beam, Empty spools, Cable Spools, Steel Cable Reel, Steel Cable Spool, Cable Pulling Trailer, Hydraulic Drum Trailer, Cable Gripper in the industry since 1991. All of our customer spool and wire carrier are engineered and manufactured in our 120,000 square foot state-of-the-art manufacturing plant located in Ningbo, Zhejiang.