Product Description
K300 Empty Basket Carry Spool
Metal basket with adapter and drive-pin hole
Spool for welding wire K300 K200
Made of diam. 3.98 mm copper metal wire. Kg. 15 wire capacity.
Suitable both for high precision and random lowing, spira su spira, spira-spira.
The welding wire to roll up in the basket K300 - K200: fitted to wind the full range of welding wires
1)Basket spool K300 without internal reduction
2)Basket spool K300 plus with reduction internal hole 52
3)Basket spool K200
THE K300 METAL BASKET CARRY SPOOL THAT THE MACHINERY PRODUCES IS MOST RIGID THAT YOU CAN FIND IN THE MARKET. OUR COMPANY EXPORT WORLDWIDE, ARTICLES FOR WELDING INDUSTRY. WE ARE SPECIALIZED IN CARRY SPOOLS IN METAL WITH OR WITHOUT REDUCTION INTERNAL. OUR MACHINERY STANDARD PRODUCES THE K300 METAL BASKET CARRY SPOOL. BUT WE HAVE MACHINERY FOR ALL RANGE HAS A THE CAPABILITY OF VARIOUS RANGE OF METAL BASKETS FITTING ALL THE WELDING MACHINES AVAILABLE IN THE MARKET.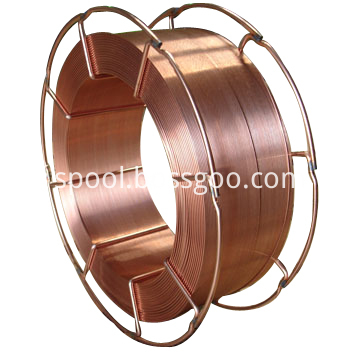 ONEREEL is specialized in the design and manufacture Wire Spools, Plastic Spools, Steel Cable Spools, Steel Bobbin, Warp Knitting Beam, Empty spools, Cable Spools, Cable Reel, Cable Spool, Mig Wire Metal Spool, Wire Basket Spool,K300 Welding Wires Spool in the industry since 1991. All of our customer spool and wire carrier are engineered and manufactured in our 120,000 square foot state-of-the-art manufacturing plant located in Ningbo, Zhejiang.