Product Description
Textile Yarn Covering Machine Aluminium Bobbin
Main sizes:
φ68×φ36×L140×L151
φ76×φ36×L140×L151
φ84×φ36×L140×L151
φ90×φ36×L140×L151
φ98×φ36×L140×L151
φ100×φ36×L140×L151
φ102×φ36×L140×L151
φ105×φ36×L140×L151
and we can also produce specific bobbins as per your specific requirements.
Our primary competitive advantages:
Flange : Made of high strength aluminum alloy and manufactured by casting, it has excellent rigidity and durability
Barrel : Made of high strength aluminum alloy and manufactured by centrifugal casting, it has high strength and precision
Welding : Welded by automatic Argon welding machine, has good precision and strength
Because of dynamic balancing function, a good compatibility with weaving machinery is maintained even through high-speed rotation
Through hard anodizing coating treatment, corrosion and surface scratching are entirely prevented.
Production Capacity, 8000pcs/day.
Competitive price and professional service
For normal use, we offer one year warranty.
different sizes are available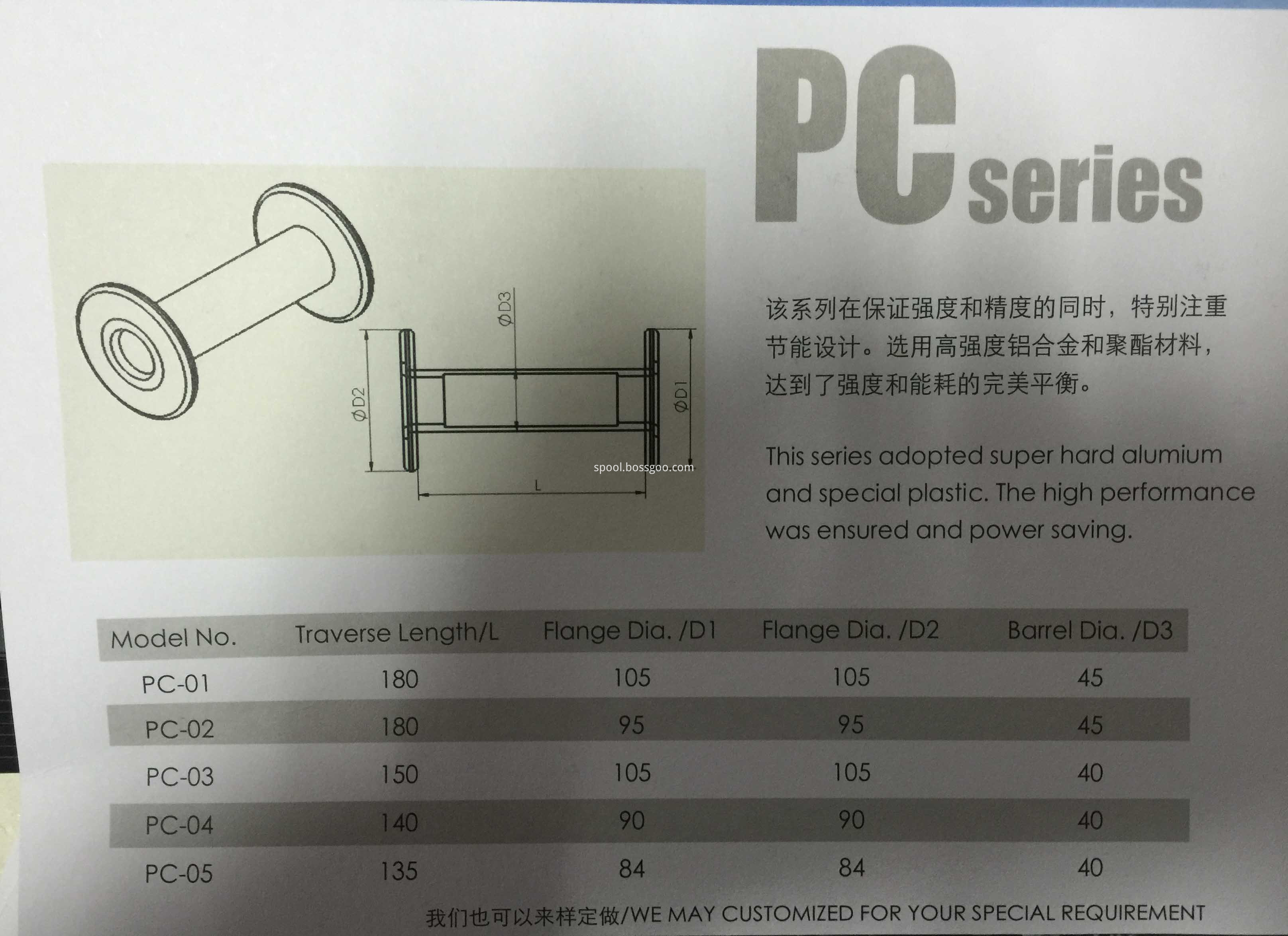 ONEREEL is specialized in the design and manufacture Wire Spools, Plastic Spools, Steel Cable Spools, Warp Knitting Beam, Cable Spools, Steel Wire Reel, Stainless Steel Spool, Corrugated Wire Spool, Collapsible Cable Reel, Aluminum Spool, Punching Wire Spool, Skeleton Cable Reel, Pulley Block, Hose Reel, Nylon Spool, Yarn Bobbin, Wire Basket Spool in the industry since 1991. All of our customer spool and wire carrier are engineered and manufactured in our 120,000 square foot state-of-the-art manufacturing plant located in Ningbo, Zhejiang.