Product Description
Beam for Toyota Air Jet Loom Dish sliceΦ800-Φ1000 breadth190-360cm
Product features:
* Flange and barrel are made of high-strength aluminium alloy, they are of super strength and excellent durability;
* Automated TIG (Tungsten Inert Gas) welding machine assures maximum weld quality;
* All processes are made by CNC lathes, which ensure super precision on dimension with a tolerance of less than 0.1mm;
* Dynamic balancing inspection ensures a good compatibility with warp knitting machine at high-speed rotation;

* Hard anodizing coating treatment prevents from corrosion and surface scratching;
* Smooth surface is given by polishing, which avoid yarn damage;
* Professional service before and after sales, one-year warranty is offered.

Main sizes of ONEREEL BEAM:14" x 21", 21" x 21", 30" x 21", 40" x 21". Besides, we also produce 21" x 42", 30" x 42", 40" x 42", 42" x 21", Loom Beam and we can produce specific beams as per your specific requirements.

Our primary competitive advantages:
Flange : Made of high strength aluminum alloy and manufactured by
casting, it has excellent rigidity and durability
Barrel : Made of high strength aluminum alloy and manufactured by centrifugal casting, it has high strength and precision
Welding : Welded by automatic Argon welding machine, has good precision and strength
Because of dynamic balancing function, a good compatibility with weaving machinery is maintained even through high-speed
rotation.
Through hard anodizing coating treatment, corrosion and surface scratching are entirely prevented.
Production Capacity, 800pcs/day.
Competitive price and professional service
For normal use, we offer one year warranty.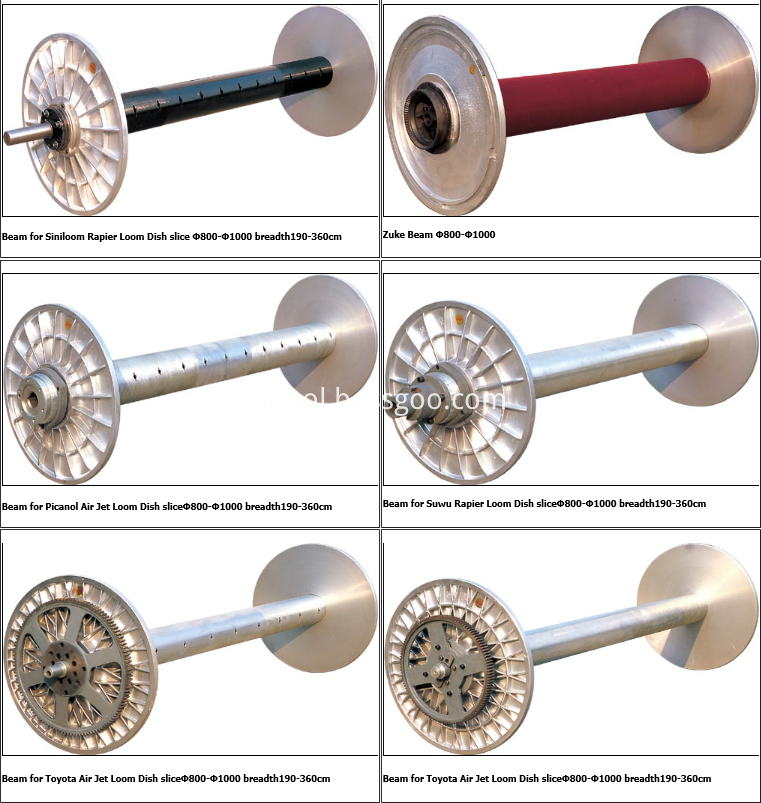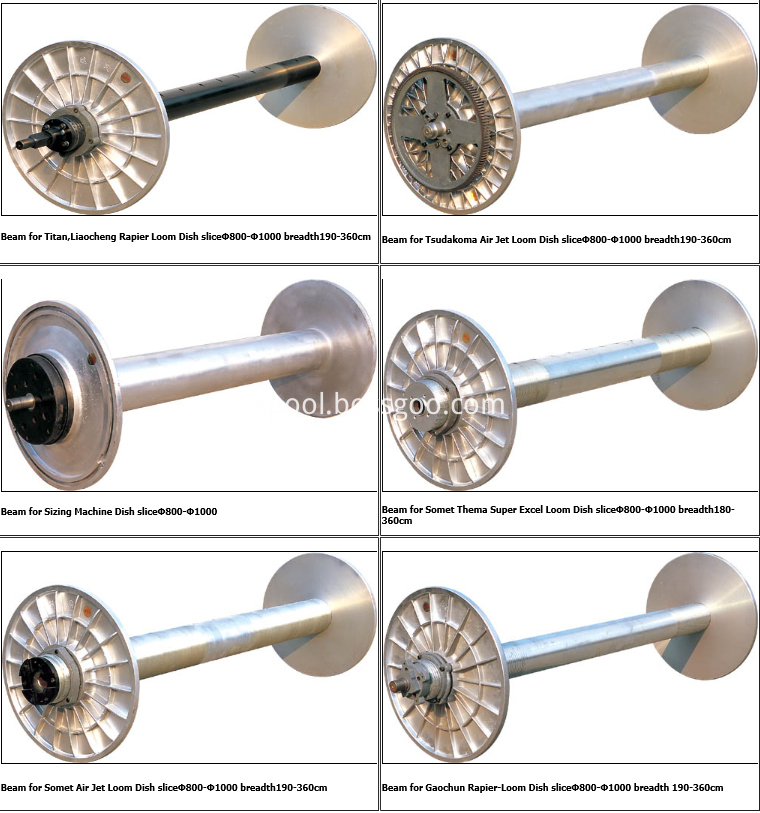 ONEREEL is specialized in the design and manufacture Aluminum Spool, Warp Knitting Beam, Loom Beam, Textile Machine Beam, Aluminium Reel,Aluminium Bobbin, Pulley Block, Stringing Block, Nylon Pulley, Double Layer Wire Spools, Cable Spool, Steel Cable Reel,Steel Wire Drum, Flat Wire Spool, Panel High-speed Spools, Empty Spool, Cable Spools in the industry since 1991. All of our custom spools and bobbin are engineered and manufactured in our 120,000 square foot state-of-the-art manufacturing plant located in Ningbo, Zhejiang.