Product Description
Two-for-One Twister Machine Bobbin
- Adopting high grade light alloy and featured
structure, ensures high strength
- Precise processing and dynamical balanced.
Suitable for running at max. 14000 rpm but less
noise and less vibration
- Combined with smooth phenolic flange, helps
reduce power consumption upto 20%
- Flange polished to reduce filament open or breakage
- Special surface treatment on customer request
- Bobbin for steaming is available
- Groove for yarn waste removing purpose
Application:
- Industrial sewing thread
- Fishnet twine
- Typecord
- H.D.P.E and PP rope
- Glass fiber
For which machine:
- Doubling and twisting machine:
Lezzeni Mario, Allma, Galan
- Single or double covering machine:
Menegatto, SSM
- Tfo twisting machine:
RPR, ICBT, RATTI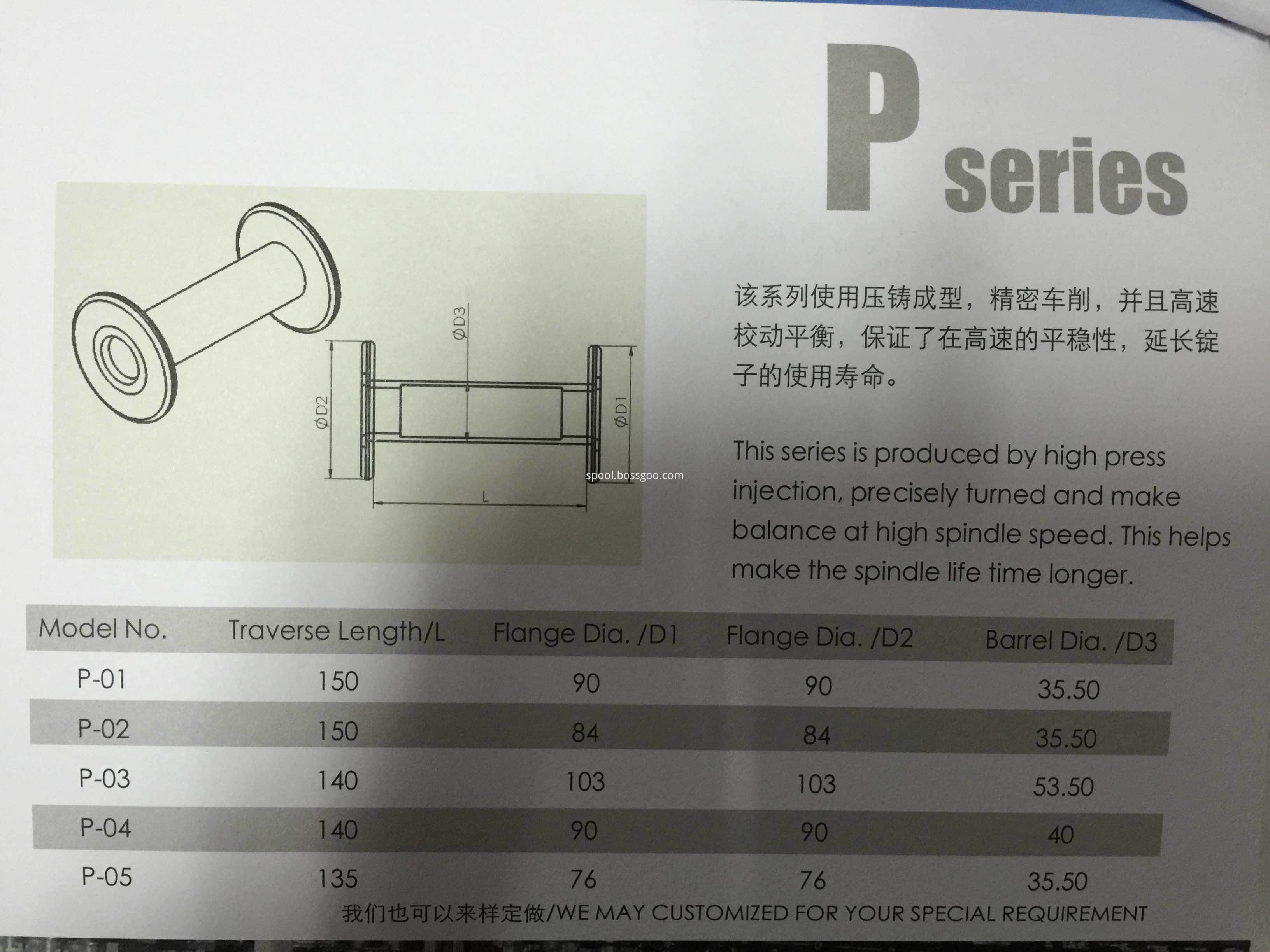 ONEREEL is specialized in the design and manufacture Wire Spools, Plastic Spools, Steel Cable Spools, Steel Bobbin, Warp Knitting Beam, Empty spools, Cable Spools, Steel Cable Reel, Steel Cable Spool, Cable Pulling Trailer, Hydraulic Drum Trailer, Cable Gripper in the industry since 1991.
All of our customer spool and wire carrier are engineered and manufactured in our 120,000 square foot state-of-the-art manufacturing plant located in Ningbo, Zhejiang.