Product Description
Zinc Plated Smooth Cable Drum Roller
All zinc plated roller, heavy ducty smooth drum roller suitable for cables up to 125mm dia.
Steel frame fitted large waisted steel roller running on sealed ball bearings.
Base size: 350mm x 230mm. Weight :4.5kgs.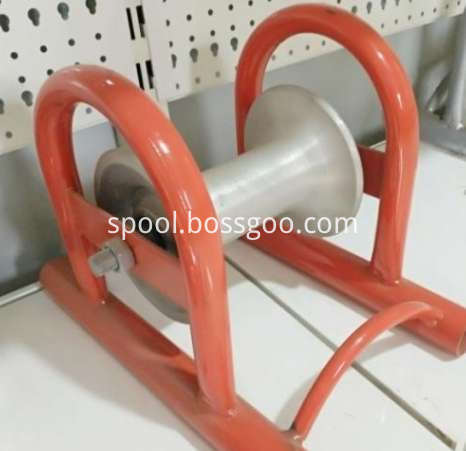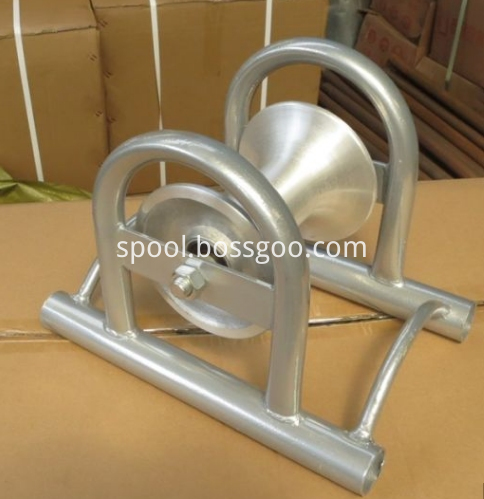 Features:
colour:Red,Yellow, and Customized
Material: Alloy, Nylon, Stainless, Aluminum
Surface Treatment: Oxygenation
Size: 350x230mm
Weight: 4kg
Application:Used to pull cable
We offer durable and reliable Cable Rollers to our esteem clients. Our comprehensive range of Cable Rollers includes Straight Line Cable Roller, Bridge Cable Rollers, V Shaped Cable Rollers, Triple Corner Cable Roller and Manhole Cable Roller., hanging rollers.
ONEREEL has estabilished the whole series of the Conductor Installation Device, Optical Fiber Cable Stringing Equipment, and cable installtion tools. Machines such as Cable Drum Roller, Angle Guide Roller, and Pivoting Cable Bend Roller, they are all get the high qualified certification, and through the ISO,testing report, and QA testing before delivery. To support the Transmission work, there is Gin Pole , Stringing Block , and Hoisting Tackle , and Special Block . Besides, other Lifting Tools , Tightener , Hydraulic Compressor and Hydraulic Pump, are very professionally produced, selling to the oversea countries more than 50. Emergency Restoration Tower And Crossing Structure, and Safety Tools And Accessories, we are not demand the MOQ, you can freely let us know your quantity, and give you the supportive and skillful opinions, while the competitive price.
ONEREEL is specialized in the design and manufacture Wire Spools, Plastic Spools, Steel Cable Spools, Steel Bobbin, Warp Knitting Beam, Empty spools, Cable Spools, Steel Cable Reel, Steel Cable Spool, Corner Roller, Hoop Rollers, Cable Guide Rollers in the industry since 1991. All of our customer spool and wire carrier are engineered and manufactured in our 120,000 square foot state-of-the-art manufacturing plant located in Ningbo, Zhejiang.